SERGEY BOGDANOV (1888-1967)
Sergey Bogdanov was born in 1888 in Tambov in the family of the teacher. His father taught Russian literature in the seminary of Tambov. Bogdanov graduated from the same seminary and moved to Moscow to his grandfather for art studies.
He was in luck because he studied by the best painters of different art schools of his time. In 1911-1914 he studied in Moscow at the art studio of K.Yuon, then in 1914-1917 he studied at the Moscow School of Painting, Sculpture and Architecture where his professor was K.Korovin. Another famous art teacher of Bogdanov was P.Konchalovsky, one of the leading artists of the JACK OF DIAMONDS avant-garde group. In 1918-1919 Bogdanov worked in Konchalovsky's studio.
In 1919 Bogdanov was sent to Orenburg to organize Art College there. He taught in Orenburg for a short time and returned to Moscow in 1922.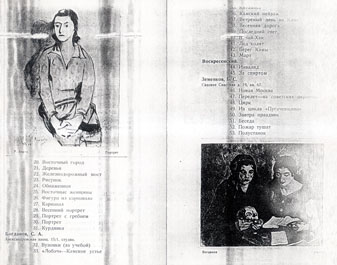 In 1922 Bogdanov joined art group EXISTENCE, which included a lot of artists from JACK OF DIAMONDS group. Bogdanov participated in all the exhibitions of this group. In 1929 Bogdanov with a large group of artists from EXISTENCE joined Association of the Artists of Revolutionary Russia. This organization demanded from the avant-garde artists to transform their style to make it more popular and illustrative. For a lot of avant-garde artists this way was dreadful. But Bogdanov worked out his own creative style utilizing not only realistic viewpoint but also some avant-garde ideas of colours and composition. In 1936 Bogdanov was at the head of special group of artists. They travelled through the country and collected sketches for genre pictures and portraits of the best workers and collective farmers. They worked in Kazakhstan, Kirgizia, and Mordovia and in the Archangelsk region.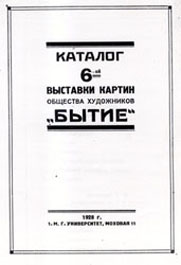 Works by S.Bogdanov are represented in the collections of the following museums: the State Tretyakov Gallery, the Fine Arts Museum in Nukus, Art Museum in Archangelsk, the A.Kasteev Kazakh State Museum, the Mordovian Republic Art Museum in Saransk, Tambov Art Gallery, Art Museum in Istra, National Gallery in Parma, private collections in Russia and Great Britain.