MARK YOUR CALENDAR!
Dear Friends,
winter is closer every day and we are happy to announce beginning of the Holiday Season at NB Gallery!
Please, mark your calendar for upcoming events and join us to share these wonderful preparations for Christmas and New Year celebrations!
* Starting today, November 21, you can enjoy our NEW ARRIVALS - paintings and graphic works by Evgeny Rastorguev (1920-2009), Petr Dik (1939-2002), Tamara Guseva (1918-2002), Klara Vlasova (born in 1926) and other artists.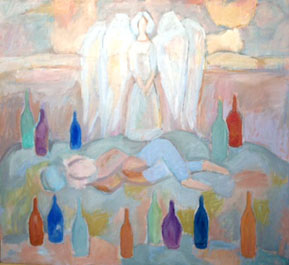 * On Sunday, November 30, we invite children 4-7y.o. and their parents to the Family Art Session "REALISM AND AVANT-GARDE: WHAT IS THE DIFFERENCE?". From 11 am till 1pm all together we'll be exploring Russian art of XX-th century in our traditional way - through interactive lecture, craft session, tea and home-made cookies. Please, RSVP.
* NB Christmas Bazaar! Come and bring your friends to find best presents for coming holidays! Only three days - December 5-7! Soviet New Year tree toys, Ded Moroz and Shegurochka from 1960s, old Greeting postcards and the finest collection of winter artworks from 1920-1980s.
* THE MAIN EVENT of this WINTER! December 12 - February 8
Exhibition THE IDEAL WORLD OF VASSILY MINYAEV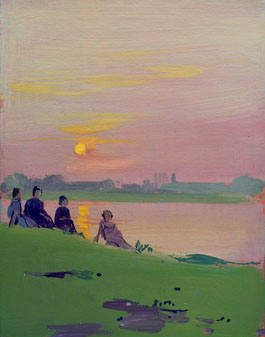 Architectural projects and Suprematist compositions, classical artworks of 1950s and big expressionist tempera works from 1970-1980s